Junior Indoor Hockey camp
Playing indoor hockey during the Bovelander Indoor Hockey Camp
The Bovelander indoor hockey camp is a special two-day hockey camp for all children aged 10-14 years old who would like to play some indoor hockey before the new year starts. The days begin at 10:00 am and at 16:00 everyone goes home to rest and be back on energy recharge for the next day. This hockey camp is only once a year and there are 40 places available! The courses are specially made by Kim van Leeuwen (former player Bloemendaal Dames 1). These courses are entirely dedicated to the indoor hockey especially so bring along your indoor hockey stick. Classes are taught by our special Bovelander indoor hockey coaches. Besides all the hockey there is of course some time to chill. The Bovelander trainers are going to make two great days of which you will never forget!
What will we do?
Nice and interesting training under the guidance of our Bovelander indoor hockey coaches
Meet & greet and a clinic from a world champion indoor hockey
Play really fun games, sing songs and go crazy under the guidence of the leadership staff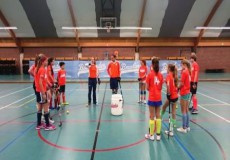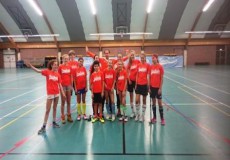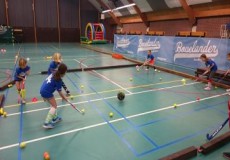 More information
Everyone will get a special Bovelander shirt and bottle
There is a tasty lunch, snacks and fruit
You will make a lot of new friends
Program
09.00 intake
9.30 hockeytraining
11.00 lemonade + biscuit break
11.20 hockey matches
12.30 lunch + game
13.30 hockeytraining
14.45 lemonade + biscuit break
15.00 hockey matches
15.30 final game
16.00 end
For who?
Perfect for anyone who is 10 to 12 years old and woul like to play indor hockey with theri friends. The camp is only once a year and there are only 40 places available, once we are full = we are full! So make sure you book now!