CLASSIC GOALIE CAMP
Your Hockey Dreams Come True at the Bovelander Classic Goalie Camp
At Bovelander, we find it important that you, as a goalie, are part of a strong team. A collective team spirit is the most crucial part. That is why our goalie camps are always combined with the Classic Hockey Camp. Both goalie training and teambuilding exercises are central in our Goalie Camps. The Classic Goalie Camp is for all goalies aged ten to sixteen.
Program Classic Goalie Camp
Playing hockey on a turf pitch field is like riding a brand-new bike. Smooth is what we're going for. The Zandvoortsche Hockey Club is our hotspot for the Classic Goalie Camp. It's the perfect place to play hockey by day and enjoy a silent disco party at night. We're in it, to win it! Learn cool tricks and techniques to surprise your opponents on the hockey field and be sure that they will not score against you. We also play the Bovelander Hockey League. If that isn't enough already, we also have some cool goalie challenges up our sleeves.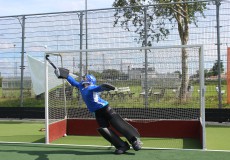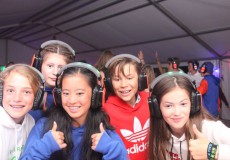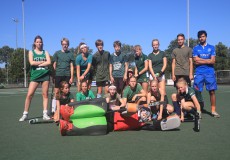 Enthusiastic Hockey Trainers
Bovelander has the best goalie trainers! Hockey and goalkeeping flows through their veins. Most of them joined at least one Bovelander Camp. The fun clinics are unique because of their creativity and talent. We at Bovelander are thrilled to have them, and others think alike! On average, our participants rate our trainers with an 8.9. Learn the newest techniques from the goalie masters themselves!
What Else Do You Get at the Classic Hockey Camp?
A tent to sleep in with your closest friends, up to four friends. We sleep at the Zandvoortsche Hockey Club;
A delicious and healthy meal three times a day;
Cool clothes: Bovelander camp sweater and shirt!
Your Bovelander Goalie Camp is the ultimate place to make new friends and memories. Above all, you'll learn different techniques at the goalie clinics. Goalkeeping is what you ask for, and goalkeeping is what you get! Want to join this summer? Sign up now!