ULTIMATE BEACH & HOCKEY CAMP
Program Ultimate Beach & Hockey Camp
We play hockey every day at the Ultimate Beach & Hockey Camp. Several training sessions alternate hockey challenges and rounds of the Bovelander Hockey League. The challenges vary from keepy-uppy to best scoop and the drag flick. Our experienced trainers teach you new techniques, tricks, and tactics at the training sessions. Integrate these immediately in your skillset and surprise your opponents in the tournament. We play a daily round of the Bovelander Hockey League tournament. Exciting finals are on the last day: both for the hockey challenges and the big tournament. Challenge yourself and your teammates at the training sessions and the tournament!
Hockey Training Sessions
We focus on hockey in the mornings. Our Bovelander trainers breathe hockey and show you every corner of the sport. They joined a Bovelander Hockey Camp multiple times themselves. They love to share their enthusiasm for their favorite game and camp. Besides, they have some cool techniques, surprising tricks and clever tactics up their sleeves! Learn to hockey like a pro from the hockey masters themselves!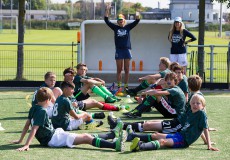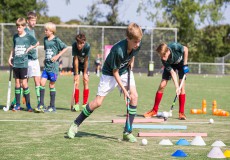 Team spirit program
Hockey is the ultimate team sport if you ask us. That's precisely why we put up an elaborate social program for our hockey camps. A strong team is a team that always got your back! We spend our afternoons and evenings having quality-team-mate-time. On the beach, we go rafting, surfing, and stand-up-peddling. Shine on the stage with your best hockey friends at the open mic night. Show each other some hidden moves at the dance. In it to win it: it takes a great deal of tactical ability to succeed at Live Cluedo. Oh, and we scare the hell out of you with the fright hunt!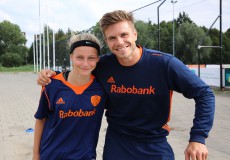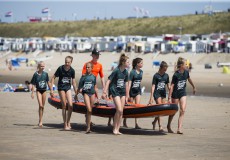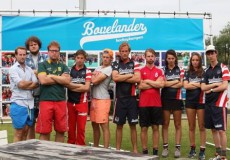 | Date | Locations | Sign up |
| --- | --- | --- |
| 9 jul - 15 jul 2023 | Zandvoortsche HC | Sign up |
| 16 jul - 22 jul 2023 | Zandvoortsche HC | Sign up |
| 23 jul - 29 jul 2023 | Zandvoortsche HC | Sign up |
| 30 jul - 5 aug 2023 | Zandvoortsche HC | Sign up |
| 6 aug - 12 aug 2023 | Zandvoortsche HC | Sign up |
9 jul
15 jul
2023
Zandvoortsche HC

Sign up
16 jul
22 jul
2023
Zandvoortsche HC

Sign up
23 jul
29 jul
2023
Zandvoortsche HC

Sign up
30 jul
5 aug
2023
Zandvoortsche HC

Sign up
6 aug
12 aug
2023
Zandvoortsche HC

Sign up